Integrated telecommunication systems afford a business the ability to keep in touch with their clients at all times and is an integral element to success in today's market.  Streamlining all your telecommunication needs, including voice and data, will provide you with unified messaging capability.
Our PBX phone systems are highly configurable/flexible and allow users to work remotely from anywhere around the world, as if they were sitting in their main office. This is made possible by the many features that are made possible by IP communication systems. The VoIP system we offer allows us to customize each individual phone to the needs of each user, helping to promote their success.
Our PBX can utilize SIP/VoIP technology combined with an old POTS line should there be a need.  With our tested and proven integrated systems, we can provide you with cutting edge technology that is cost efficient, flexible, and low maintenance.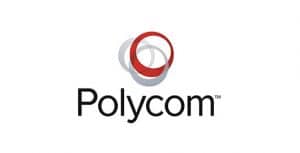 Not All VoIP Systems are Created Equal.
Sierra Corporation offers a suite of VoIP services tailored to fit your business needs. Whether you need an on-premise PBX, softphone clients, wireless bridging, hosted options, or a better way to talk to your international branches, Sierra Corporation has you covered.
With our extensive experience building and maintaining our own Asterisk based network, Sierra Corporation knows VoIP inside and out. We can quickly engineer solutions that compete with Cisco and Alcatel-Lucent VoIP services, and with cost savings that will amaze you!