Dell Releases New Dell XPS 13 Plus Laptop 
Dell recently released the XPS 13 Plus, a revamped version of its popular XPS 13 laptop. It comes equipped with the new Intel 12th Gen Mobile P-Series processors, which are more efficient and powerful compared to the Intel 12th Gen U-Series chips inside the newest model of the classic Dell XPS. In addition to the upgraded processor, the laptop also comes with an upgraded 55-watt battery, which is slightly larger than the 51-watt battery that comes on the classic Dell XPS. While there were no changes made to the display configuration, two extra top-firing speakers were added to the Dell XPS Plus for an enhanced audio experience. Potential buyers also have the option of purchasing an upgraded model that comes with 2TB of SSD storage and individual RGB and IR 720p webcams.

Google Releases New Menu - control unwanted personal info
Finding your personal information on an unexpected website can be quite concerning and scary for some people. The good news is that, as part of Google's initiative to help users protect and better control their personal information online, Google has implemented a new "Results about you" menu next to select search results that may contain personal information. This menu's main purpose is to help users remove unwanted personal information from search results.
 
Goodbye to Fitbit Accounts
As part of Google's new branding objective after acquiring the wearable fitness giant Fitbit in early 2021, the popular wearable tech company recently announced on their help page that users will soon be able to connect their Google account to their Fitbit devices as the company plans to eventually say goodbye to Fitbit accounts by 2025. Users will soon be able to connect their Google accounts to their Fitbit accounts as early as 2023, which will allow users to have access to convenient Google account features such as one-click sign-ins, enhanced account security, and enhanced privacy controls, which will allow users to better control their Fitbit data.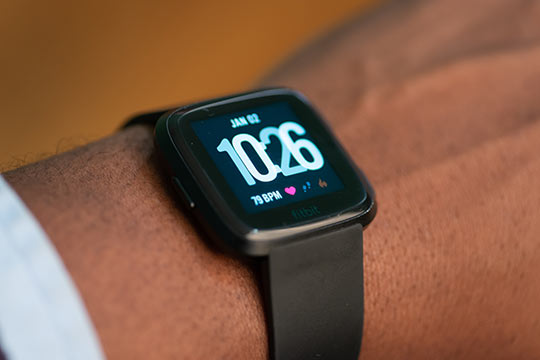 Dependable Support and Security
Being your managed service provider, we understand that downtime is never acceptable. As a Sierra client, we actively monitor your systems to ensure that all your systems are up to date and running smoothly with the best security practices in place. The world of IT is always changing, but you can rest easy knowing that our team of knowledgeable technicians and support specialists are always just one email or phone call away.


Having been in business for over 20 years, we know the industry and understand the struggles that come with running a business. Your success is important to us and we will always look forward to servicing your IT management needs in the future.


Please call 703-847-3136 for a free 15-minute consultation.


Our Services
‍Since 1998 Sierra Corporation has been providing IT and Computer Services.  We are proud to provide IT Solutions that help businesses like yours be more efficient, productive, and profitable.
On-site or Remote Technical Support

Computer/Server Repair

Network Configuration/Troubleshooting

Server Configuration/Troubleshooting

Data Recovery/Prevention of Lost Data

Simple and Complex Secure Back-up Solutions

Monitoring Tools – that can be deployed to assist in resolving issues with your network and devices.

VoIP Phone Systems – Stop paying huge phone bills! – provide voice service over the internet. Enables you to have a full featured phone system similar to what Fortune 500 companies use, but at a much lower cost!

Web Hosting, Email Hosting & Development

Website and web application development

New Computer Hardware – we do not mark-up equipment sales to our clients, our discount is passed onto you, and so you get great prices when you need equipment! we are a reseller for Dell
You will find our response time to be the fastest in the business!
 

‍Sierra Corporation
VA (703) 847-3123
______________________________
IT Solutions
Web Application Development
DELL Reseller
Sierra Corporation
https://www.sierracorporation.com
Confidentiality Notice: This communication is from Sierra Corporation, and is not sent on behalf of any other individual or entity. This email may contain information that is confidential and/or proprietary. Such information may not be read, disclosed, used, copied, distributed or disseminated except (1) for use by the intended recipient or (2) as expressly authorized by the sender. If you have received this communication in error, please immediately delete it and promptly notify the sender. E-mail transmission cannot be guaranteed to be received, secure or error-free as emails could be intercepted, corrupted, lost, destroyed, arrive late, incomplete, contain viruses or otherwise. Sierra Corporation does not guarantee that all emails will be read and do not accept liability for any errors or omissions in emails. Any views or opinions presented in any email are solely those of the author and do not necessarily represent those of Sierra Corporation. Nothing in this communication is intended to operate as an electronic signature under applicable law.
____________________________
Your referrals are always appreciated.
 Please send any comments or suggestions through
https://www.sierracorporation.com/contact-us/
or fax to (703) 935-8543; and as always, you can call us at (703) 847-3123.

Thank you for your business!

https://www.sierracorporation.com
© Sierra Corporation 1998-2022