QR Codes-malicious or safe?
As we move farther into the era of technology and innovation, the internet and it's uses is becoming more integrated into everyday life. People of all ages use computers, smartphones, and tablets, and as we become more advanced users of these devices so do the unseen hackers that constantly look for ways to attack us. QR codes, a once harmless method of convenience used to access websites, are now being used by hackers across the web to obtain information and inject malware.
Quick reaction codes or QR codes are barcode like images that smartphones cameras can interpret to pull up a website, however since 2019, more hackers have been using the technology to disguise harmful links in emails and websites. Similar to how users can pull up websites at their convenience, hackers use technology to embed harmful websites so that they can initiate a Trojan download which gives hackers the ability to initiate malicious downloads or extract information from a victim's device.
While malicious QR codes can be hard to detect, here are a few guidelines to keep you and your data safe:
Treat every QR code like a link, do not scan codes from people or businesses you do not know or trust. If it looks fake or deceptive avoid it.
It's important to be leery of using QR codes—even though the pandemic brought about QR code menus, it's better to still get a hard copy menu if at all possible. Many times the QR code scanned for a restaurant will track when, where, and how often you are scanning a QR code. Personal data can be taken and stored in a database, such as your name, phone number and credit card, which in turn can be shared with other places. Your purchase history can also be tracked as the QR code systems can initiate cookies. Most QR code systems do not offer customers an ability to opt out of anything and do not have clear privacy controls.
Besides the above, hackers are using QR codes to scam people. If you see a special deal pop up stating to click a QR code for a discount, it's best to think twice or three times, as a hacker could be directing you to malware launching a ransomware attack. There is nothing preventing a QR code from being programmed to start and open anything, even harmful websites and malicious apps.
It's hard to tell a malicious QR code from a safe one, so if you do plan to scan it's best to use a QR scanner you can trust. Do your research and find one you feel confident to download. QR codes may seem harmless, but it's important to know that hackers are at work and since we cannot read QR codes, we need to be diligent.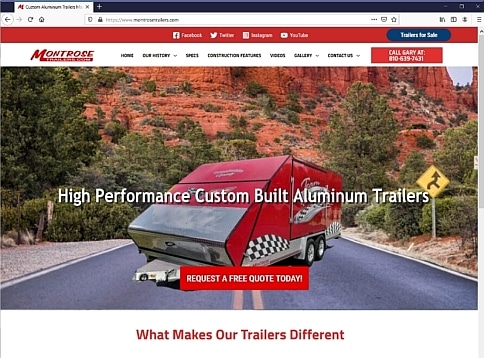 ‍Our Services
‍Since 1998 Sierra Corporation has been providing IT and Computer Services.  We are proud to provide IT Solutions that help businesses like yours be more efficient, productive, and profitable.
On-site or Remote Technical Support

Computer/Server Repair

Network Configuration/Troubleshooting

Server Configuration/Troubleshooting

Data Recovery/Prevention of Lost Data

Simple and Complex Secure Back-up Solutions

Monitoring Tools – that can be deployed to assist in resolving issues with your network and devices.

VoIP Phone Systems – Stop paying huge phone bills!–provide voice service over the internet. Enables you to have a full featured phone system similar to what Fortune 500 companies use, but at a much lower cost!

Web Hosting, Email Hosting & Development

Website and web application development

New Computer Hardware – we do not mark up equipment sales to our clients, our discount is passed onto you, and so you get great prices when you need equipment! we are a reseller for Dell
You will find our response time to be the fastest in the business!
 

‍Sierra Corporation
VA (703) 847-3123
______________________________
IT Solutions
Web Application Development
DELL Reseller
Sierra Corporation
https://www.sierracorporation.com
Confidentiality Notice: This communication is from Sierra Corporation, and is not sent on behalf of any other individual or entity. This email may contain information that is confidential and/or proprietary. Such information may not be read, disclosed, used, copied, distributed or disseminated except (1) for use by the intended recipient or (2) as expressly authorized by the sender. If you have received this communication in error, please immediately delete it and promptly notify the sender. E-mail transmission cannot be guaranteed to be received, secure or error-free as emails could be intercepted, corrupted, lost, destroyed, arrive late, incomplete, contain viruses or otherwise. Sierra Corporation does not guarantee that all emails will be read and do not accept liability for any errors or omissions in emails. Any views or opinions presented in any email are solely those of the author and do not necessarily represent those of Sierra Corporation. Nothing in this communication is intended to operate as an electronic signature under applicable law.
____________________________
Your referrals are always appreciated.
 Please send any comments or suggestions through
https://www.sierracorporation.com/contact-us/
or fax to (703) 935-8543; and as always, you can call us at (703) 847-3123.

Thank you for your business!

https://www.sierracorporation.com
© Sierra Corporation 1998-2021